The golf balls that land on the greens of practices amount to thousands every day. Picking them up is a chore that can take time for maintenance staff. Imagine giving this job to a completely autonomous golf ball picking robot, able to work day and night, silently. This enables you to give your staff other tasks, to extend your opening hours and even to lose fewer balls.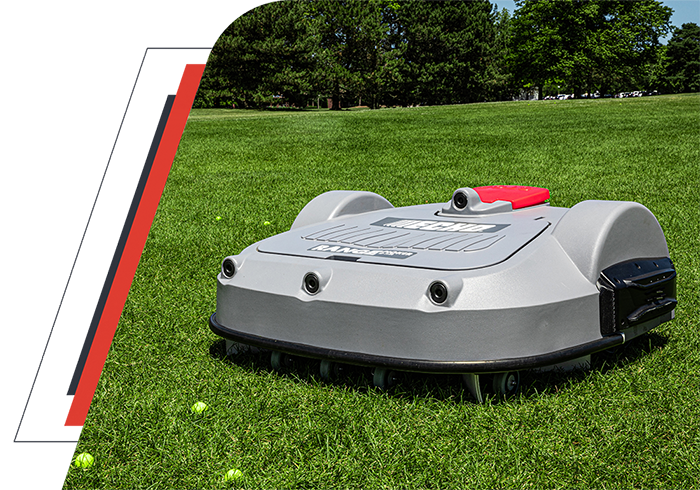 For use in quiet environments, without disturbing the customers.
Works 24/7, day and night, whatever the weather.
REMOTE CONTROL AND COMMANDS
Via the smartphone application or the online portal – because the work does not stop when you are doing other things.

Respects the environment and provides a better experience for the customers.
ENERGY COSTS EIGHT TIMES LOWER
Compared to conventional mowers.

ADVANCED AUTOMATION, GUIDANCE, AND SAFETY FEATURES
So you can rest assured the jo